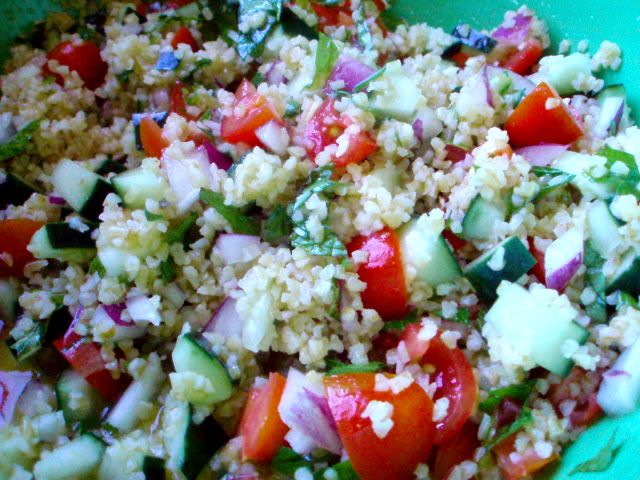 that Jesus had with Matthew the Tax Collector (Mark 2:13-28).
It's no secret that we live in a culture drawn to controversy,
we're mesmerized by the unorthodox & the unusual.
Perhaps that's what makes this text so fascinating.
If tabloids were reporting in that day, Jesus would make the front page
Talk about radical...from the company He kept, to the words that He spoke, to the claims that He made;
Ruffling feathers wherever He went, rebuking the religious, challenging the status quo...
Carmen Camino delivered a compelling message that complimented
the week's homework perfectly. While there is much that can be said about each of the powerful truths
she presented, the one segment that echoed in my heart was titled "a time to rest."
Sweet Bellas, we fill our schedules to the brim, hoping to accomplish all that we can, but in reality, what we really need is rest.
She said "extreme busy-ness makes us stop caring about the things we care about."
Such a powerful statement. We can often become so consumed with things that lead us away
from that which we love the most, even when we have the best intentions.
I've been on a personal journey of my own the last two years.
One of simplifying, of making more time for "more time" and living more fully.
It has been nothing short of invigorating, deeply meaningful, NECESSARY, and
I cannot begin to express what an impact it's had in my life, and the lives of those around me.
I think that's why this segment touched me so intensely, because those truths ring fresh in my ears.
It reminded me of a quote that I've shared in a previous post, but it's certainly worth repeating:
means to eliminate the unnecessary
so that the necessary may speak"
If we really take a step back,
is there something we can simplify in our own lives
to make time to enter into the rest that our souls so desperately need?
I believe the answer is yes.
She hit the nail on the head when she said we are:
and that His presence is the ONLY place we can:
My spirit leaped within when she said:
"when we rest, we experience the aroma of eternity."
And I find myself instantly at peace just thinking on the implications of that statement.
When I think of the opening quote in today's post, I can't help but smile....we have so much more to give when we have rested,
and those around us will be the recipients of that bounty; they will taste the goodness of Christ, and it will leave them hungry for more.
And so without further ado, I share the recipe that's been given to me for Tabbouleh.
Would you believe I've never had Tabbouleh before? It's true.
I love every ingredient in this recipe, so I had no doubt that I would love the flavors.
There were no disappointments once again, every ingredient came together
in a burst of flavors that even my husband liked!
This is such a great garnish for a sandwich,
which is exactly what we used it for.
We spread this on top of our lebanese bread and threw on some
lamb and feta cheese....it was sheer perfection!
one disclaimer: i used flat leaf parsley since that was all I had,
not sure if curly leaf is more customary, but either way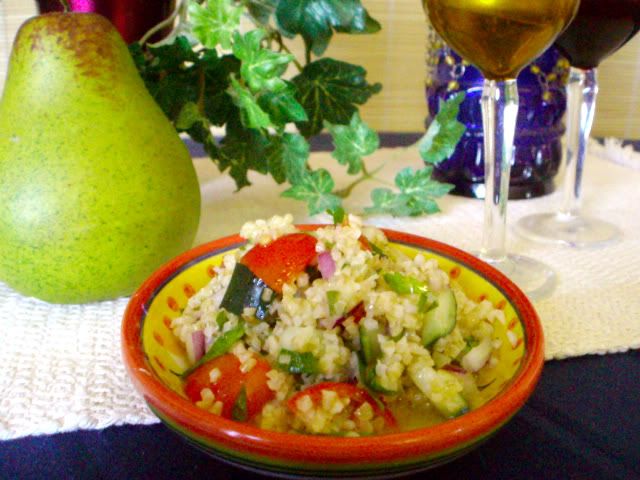 Ingredients:
10 sprigs parsley, chopped
1 medium sized onion, chopped
1 cucumber, seeded and chopped
2 fresh and firm tomatoes, chopped
1/2 cup extra virgin olive oil
juice of one freshly squeezed lemon
pinch of sea salt to taste.
Instructions:
1. Add the bulgur to the bowl, and pour in boiled water. Water level should be 1/2 an inch above the bulgur,
2.Put the plate on top of the bowl and soak the bulgur in water for 15 minutes, until they swell in size.
3. Mix the bulgur in a bowl together with other ingredients. Enjoy!