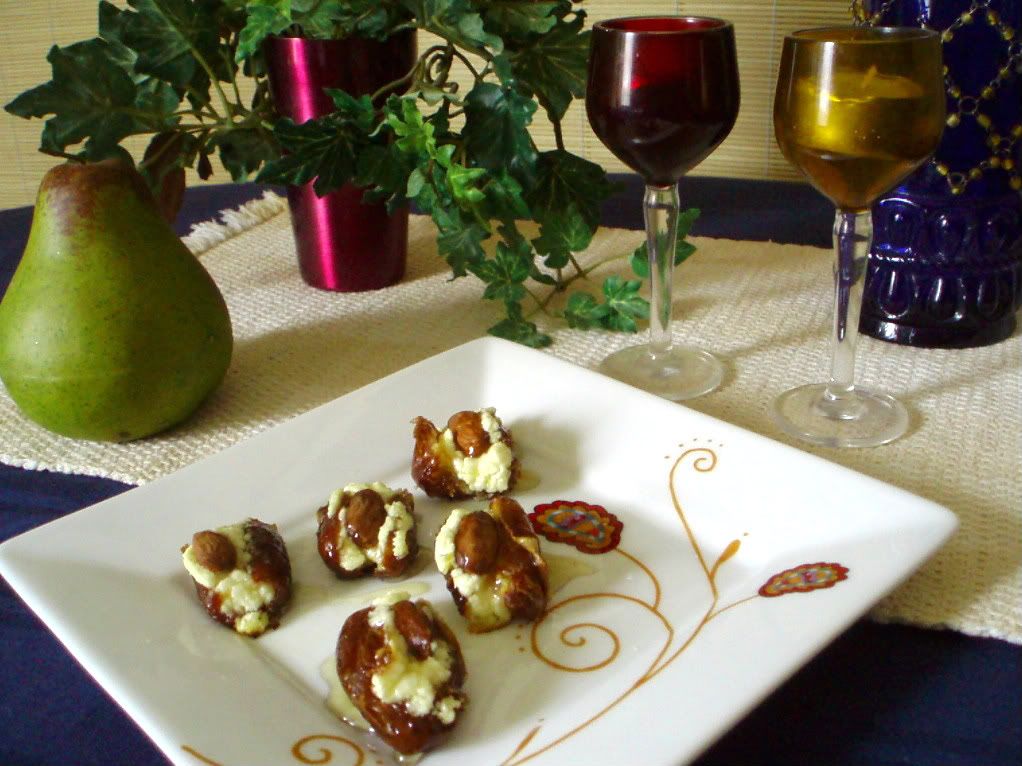 until they find their rest in You."
Have you ever felt restless?
Like there is something missing?
And no matter how hard you try to fill that void,
Session 2 of the" Live Deliciously" study focused
on "the woman at the well" in John 4:1-40.
At first glance, one might think
they don't have anything in common with this woman,
So often, so many of us try to find satisfaction in worldly pursuits,
just like this woman at the well.
Some lose themselves in shopping, others food.
Some determined to fill their calendars with
an action packed social life or extreme busyness.
Still others pursue their satisfaction
in physical relationships, addictions,
or have become consumed with achieving the "perfect" appearance.
we can find ourselves pursuing
in hopes to achieve a feeling of productiveness,
accomplishment or validation.
But when it comes right down to it,
there is only ONE
who can satisfy the longing of our soul.
In the homework, we learned that
water is essential to life.
It was highlighted that "just as our bodies
have symptoms of physical dehydration
(such as headaches, dizziness, dry mucous membranes),
spiritual dehydration also has it's symptoms:
fearfulness, worry, and compliance to the world and its futile ways."
There is so very much that can be gleaned
but one of the main things that stuck out for me
as Larissa Lusko took us through the main teaching,
"Lord, what is my greatest need?"
I acknowledge that He alone
wants to become my greatest need
and longs meet that need abundantly.
"But whosoever drinketh of the water
but the water that I shall give him
shall be in him a well of water
springing up into everlasting life." (John 4:14)
You were created to fulfill
your very own special purpose and destiny,
The homework beautifully illustrated this when it said
"we might be fed for the moment
by hearing what someone else has learned,
but nothing replaces the deep satisfaction of discovering God's spiritual truths for ourselves."
I couldn't agree more...there simply is no substitute
for uninterrupted, undiluted time in His presence.
The woman at the well had already experienced the disappointments of what the world had to offer,
only leaving her empty and longing
for something that would last.
Are you thirsting for the living water
that only Jesus can provide?
Came across a poignant passage in "Waking the Dead" by John Eldredge which references an excerpt from The Chronicles of Narnia that I wanted to share, such a beautiful reminder that nothing else in this world can satisfy but HIM....come thirsty.....
"In The Silver Chair, the fourth book in the Chronicles of Narnia, C.S. Lewis introduces a new character to the land of Narnia. Jill finds herself transported to Narnia as if she were caught up in a dream. The first creature she encounters is Aslan the lion, the Christ figure throughout the series. Aslan appears for a moment, then stalks slowly back into the forest. Jill is terribly afraid of meeting up with the lion, but her increasing thirst drives her in search for water.
Alas! Jill discovers a stream,
but she has to pass Aslan to reach it.
"Are you not thirsty?" said the Lion.
"I'm dying of thirst," said Jill.
"Then drink," said the Lion.
"May I - could I - would you mind going away while I do?" said Jill.
The Lion answered this only
by a look and a very low growl.
And as Jill gazed at its motionless bulk, she realized that she might as well have asked the whole mountain to move aside for her convenience.
The delicious rippling noise of the stream
was driving her nearly frantic.
"Will you promise not to do anything to me,
if I do come?" said Jill.
"I make no promise," said the Lion.
Jill was so thirsty now that, without noticing it, she had come a step nearer.
"Do you eat girls?" she said.
"I have swallowed up girls and boys, women and men,
kings and emperors, cities and realms,"
It didn't say this as if it were boasting, nor as if it were sorry, nor as if it were angry. It just said it.
"I daren't come and drink," said Jill.
"Then you will die of thirst," said the Lion.
"Oh dear!" said Jill, coming another step nearer.
"I suppose I must go and look for another stream then."
"There is no other stream," said the Lion. "
~~~~~~~~~~~~~~~~~~~~~~~~~~~~~~~~~~~~~~~~~~~
There is no other stream Sweet Bellas,
there is only ONE who pursues us
to quench our thirst with Living Waters.
Come thirsty...drink....be refreshed.....
"My soul thirsts for You; my flesh longs for You in a dry and thirsty land where there is no water."
And with that...I'd like to share with you the recipe that was generously given to us for Feta-Stuffed Dates. You can CLICK HERE to see Lenya Heitzig prepare this delicious treat with step by step video instructions. I thoroughly enjoyed preparing this, another first for me. It was truly effortless, the flavors were both savory and sweet and the lemon just added that extra zing, I'm so impressed! I didn't realize I would love it so much, and I think you will too. If you are looking for a definite crowd pleaser and something unique that you can serve your guests during the holidays, this is it.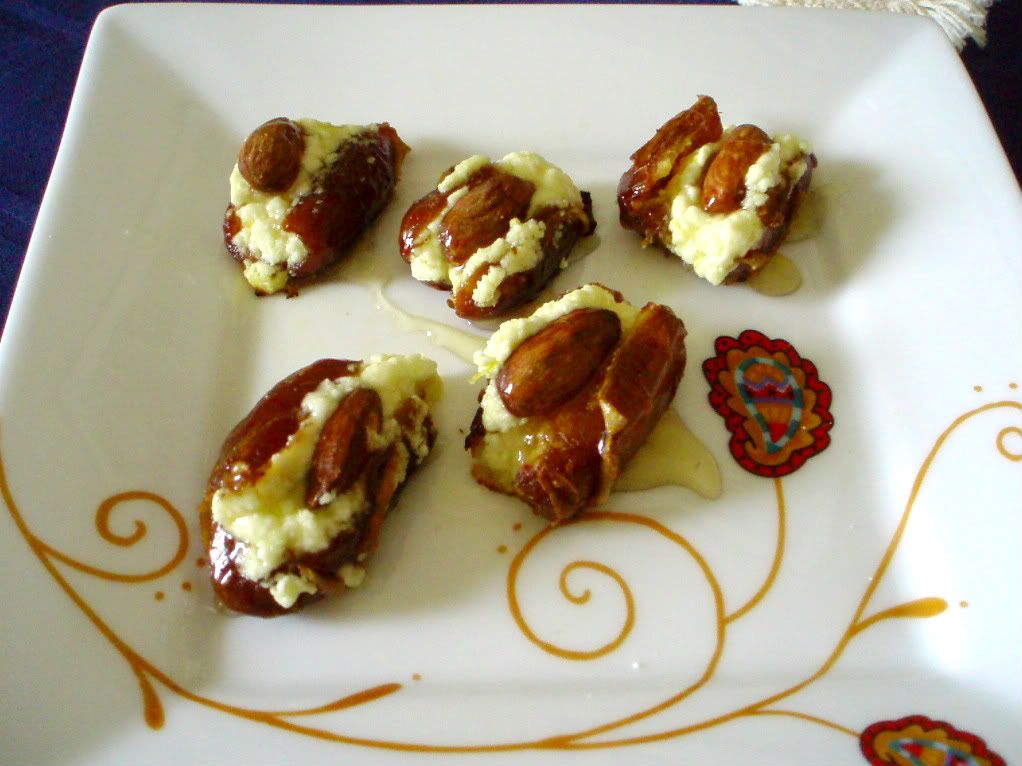 Prep Time: 15 minutes Cook Time: 12 minutes
Ingredients:
12 Medjool dates
1 cup feta cheese
1 1/2 tablespoons extra virgin olive oil
1 teaspoon lemon juice
1/2 teaspoon finely grated lemon zest
12 whole almonds
honey for drizzling
Instructions:
1. Preheat oven to 375 degrees. spray a cookie sheet with non-stick spray or lay a piece of parchment paper on it.
2. place almonds on cookie sheet and roast until golden.
3. slice the dates along the top, carefully pop them open, and remove the pit.
4. using a food processor (or blender) mix together the feta, olive oil lemon zest, and lemon juice until it is creamy with no lumps. spoon about 1 teaspoon of the cheese mixture into each date.
5. insert toasted almonds into the middle of cheese mixture. bake at 375 degrees for 10-12 minutes.
6. remove from oven and drizzle each warmed date lightly with honey.