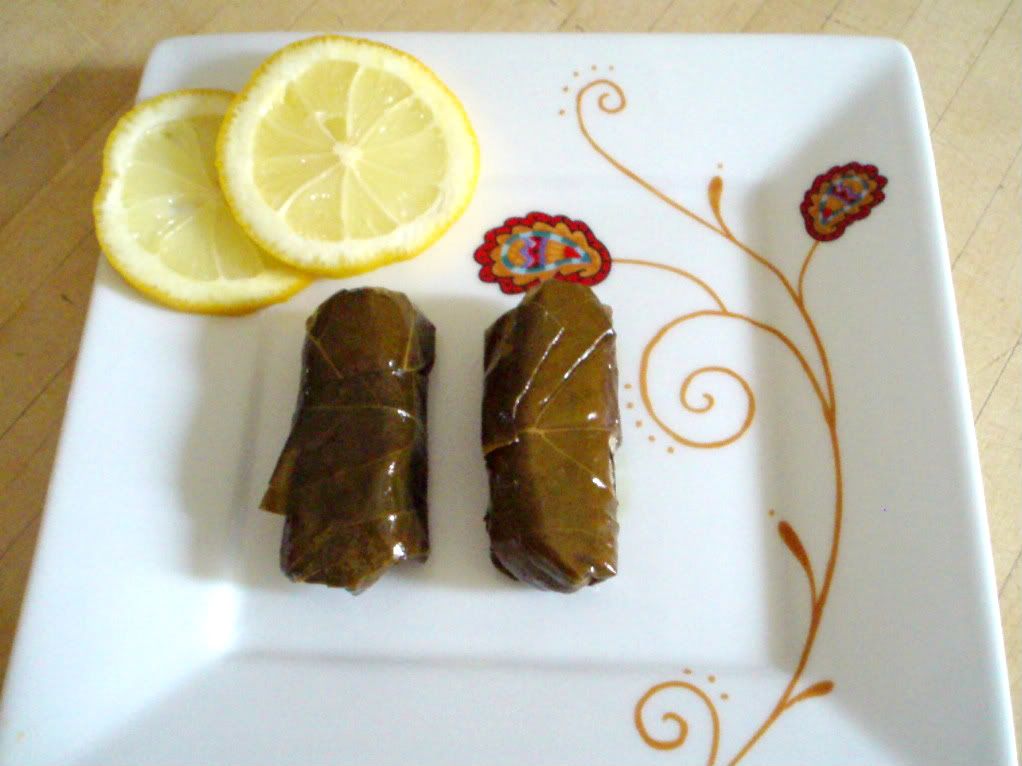 "Do not forget to entertain strangers, for by doing so some have unwittingly entertained angels."
~ Hebrews 13:2
It really is no secret, I speak my love through food.
Whenever there is a crisis at hand,
start cooking!!
I may not have the financial means to help
or always be able to be present physically,
but by golly I can cook you a meal.
Whenever there is a celebration at hand,
my immediate response:
start cooking!!
I may not have the financial means to get a gift,
or always be able to be present physically,
but by golly I can cook you a meal.
I truly do express myself through food, and it brings me great joy to serve others through food.
So it's no surprise that when
She Ministries
announced it's next study series:
"Live Deliciously: Dining with the Savior," I was PUMPED!
All of the study sessions and homework will center on meals that Jesus had with certain people, and the powerful message that surrounded it - PLUS, each week they will be sharing delicious Middle Eastern recipes for us to take home, and even will incorporate some food demos and tastings...
I mean really, HOW COULD I NOT GO???
Even as I pondered how VERY pregnant I would be by the time the study started,
and how physically challenging it would be to get myself, my 1 year old AND my 3 year old fed, ready and out the door in the early morning to attend, all I could think about was:
They describe the study like this:
"A wedding reception. A loaf of bread.
It's remarkable how many of Jesus' miracles,
conversations, and relationship began with 1 idea:
In each encounter, Jesus changed those He was with - and He can change us through giving and receiving hospitality as well."
Let the feast for both body and soul begin!
I'm so thrilled to blog about my adventures through this study, and to have the opportunity to share every delicious moment with YOU!
I learned that in the Greek, the word "hospitality"
is beautifully translated as
I cannot begin to tell you how much I've been chewing on that simple thought.
I have been prompted to find ways to be even more hospitable,
both to the people I know,
"For I was hungry and you gave Me food;
I was thirsty and you gave Me drink;
I was a stranger and you took Me in"

(Matthew 25:35)
YES! What a poignant reminder!
Truly whatever we do unto the least of men, we do it unto Him

(Matthew 25:40).
In fact, the Law of Moses elevated hospitality to a religious duty

(Leviticus 19:34).
I'll sum up just a few thoughts from our first study session, appropriately titled "The Best Is Yet To Come" in which both the message by Lenya Heitzig, and the homework revolved around The Wedding Feast in Cana (John 2:1-12), Jesus' FIRST miracle where He turned the water into wine.
WOW!!! There really is SO much Lenya touched on, so many significances she brought to light.
In small group we really chewed on it in detail (in fact, we ran out of time in our first small group session just barely 1/3 into the homework discussion! People were pulling out nuggets and sharing such interesting perspective, and it really made us ponder in ways we hadn't considered...what a fantastic group of women!!) One thing that stuck with me in the message was a quote that was shared: "Before we can pray 'Thy Kingdom Come," we must be willing to say, "MY kingdom GO!" (Alan Redpath)
Isn't that the truth. It was such a relevant reminder for me right now. We have to be willing to let go of our plans, our agendas...we must be willing to empty ourselves out before He can fill up our vessel.
In John 2, Mary still believed Jesus would do something even though He gave her a gentle rebuke that His time had not come to display His glory like that, and she told the servants "WHATEVER" He says, do it...it literally means, do it now, and do it without hesitation. And so they obeyed in just that manner. In fact they didn't just casually fill the cisterns with water, they filled them TO THE BRIM!
Can we do that? Obey in that fashion? Lenya asked us to ponder what our "whatevers" are - when God prompts us to do things, "whatever" they may be, big or small. Are we willing to do it, and do it now without hesitation? She gave many personal examples and I've been really meditating on that. She asked us if we are living "TO THE BRIM" in our own lives. To "live to the brim" is to go out on a limb. Are we responding like that? Is our faith radical like that?
sigh. Sweet Bellas, my cup has been filled and it is overflowing! So much given to chew on and ponder as we read this encounter and strive to understand it's implications.
Just as the master replied that normally people put the good wine out first, but declared that they had clearly saved the best for last

(John 2:10)...

could it be that THE BEST IS YET TO COME for us (certainly this is true in what awaits us in Glory, but even in the right here right now)....I BELIEVE IT IS!
Taking a moment RIGHT NOW to pray for each of you who have taken a moment to stop by and read this post, I truly am delighted that I could share this "meal" with you.
And now...without further ado, the recipe for DOLMADES!!!! You can
CLICK HERE
to see Lenya give step by step video instructions and see just how simple it really is to make this wonderful dish. It was her first time making, as it was mine, and I can truly say it was both fun and delicious....and, super easy!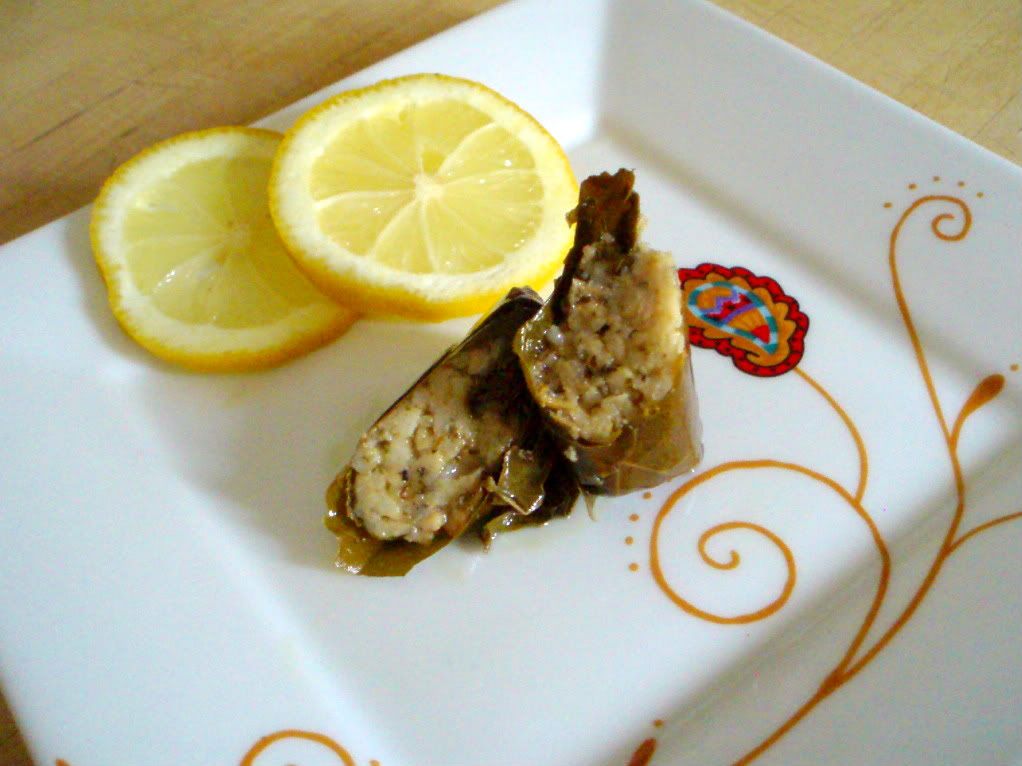 Prep time: 15 minutes Cook Time: 15 minutes
36-40 fresh or brine-packed grape leaves
1 1/2 cups cooked long-grain rice
Handful of finely chopped fennel leaves
5 fresh mint leaves, chopped
1 tsp cumin, ground and heated slightly in a dry pan to release it's aroma
A generous amount of freshly ground black pepper
1/4 cup of Greek olive oil
1. Combine the rice, fennel leaves, cumin, pepper, salt, lemon zest, and onions thoroughly and reserve.
2. Blanche the fresh fine leaves, or thoroughly rinse canned/jarred leaves in cold water. Drain on paper towels.
3. Place the glossy side of the leaf down on the palm of your hand with the stem toward you. Place a teaspoonful of the filling in the center on the leaf and fold over, first one side, then the other, then roll to make a cylindrical parcel. The glossy side of the leaf should be on the outside.
4. Repeat until all the leaves are filled; place them in a shallow pan which has been lined with a layer of grape leaves (to prevent burning).
5. Pour over them the juice of one lemon, enough water to come halfway up the stuffed leaves, and a little of the olive oil. Place a plate atop the dolmades to keep them flat (if necessary) and simmer them gently for 10 to 15 minutes. Place in serving dish. Pour over them the rest of the lemon juice and olive oil. Serve hot or cold!
Mangia!
Before I close, I want to extend a most heartfelt and sincere "thank you" to Lorraine Brown, Liz Berg, Gina Stanley, Jenni Mullinix and Donna Bardocz for your kindness, thoughtfulness, and generosity in reaching out to me the way that you did, and blessing my socks off. This heart is overwhelmed...tears! There simply are no words to adequately express the fullness of gratitude I feel. How ironic that the day after I posted my last post about how the Lord had prompted me to get out there and bless some people with a meal, no sooner when I arrived home were there packages waiting for me, from each of you, with gifts for our new baby boy....you literally are the hands and feet of GOD, and I will never forget that moment.....from the bottom of my heart, thank you sweet bellas!!!!