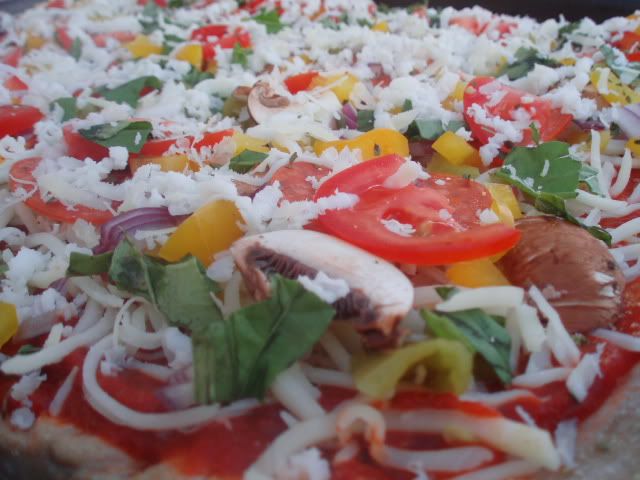 "Every man dies. Not every man really lives."
~Braveheart
Moms are experts at rushing.
Waffles, check. Dog bowl filled, check. Snacks packed, check. Extra diapers, check.
Keys ready, coffee in hand, out the door, check check check.
Some days I feel like I'm in my own
fictitious race to the end of the day.
Frantically trying to tackle "the list."
My adversary is in my head
and talks smack to me all day long.
"Speed it up,"
I hear her say.
"You're dropping the ball girlfriend."
What, you've run along side her too? pish.
Allow me to let you in on a little secret.
When we're flying through our days at warp speed,
I mean, the really good stuff.
The sound of your daughter's voice
as she tells a story to her brother
while hiding under the kitchen table,
changing her inflection with each character.
The smell of homemade pasta sauce filling the air,
just like grandma's house.
The symphony of wind chimes mingled
with birdsong outside the back door.
That look in his eye, when he's watching you
the same way he did when you were dating.
Wasn't it just yesterday when we were playing "M.A.S.H."
on lined spiral notebook paper,
in our bubbly teenage handwriting,
dotting every "i" with a heart,
daydreaming about our future.
take time to drink it in...sip slowly.
Make a gratitude journal.
Forget about the checklist and
each night, before bed, write down 5 things
you are thankful for that day.
Take a break from the "to-do list" and surrender to fun.
Complete reckless abandonment.
Have a water balloon fight toss in the backyard.
Dance in your living room.
(nothing like some bubbles
& the hokey pokey to get the day started)
Lay on the grass and find pictures in the clouds.
I promise, if you sit down to your 4 year old's tea party,
or you build a rad fort with your 2 year old,
you won't regret a single moment.
I've shared this quote before,
but I never tire of hearing it.
"It's not that life is so short,
it's that we wait so long to begin LIVING."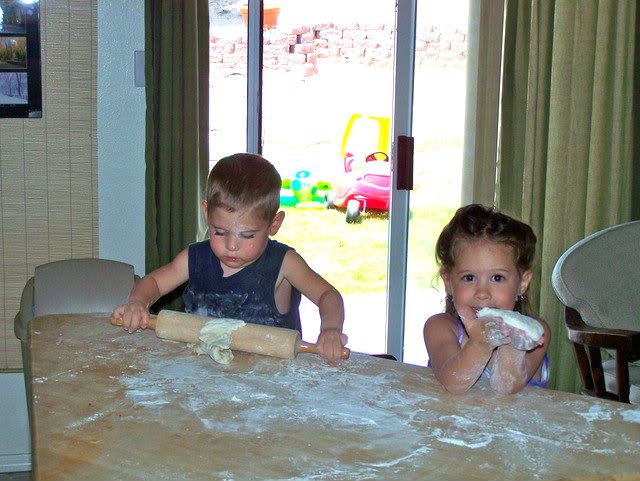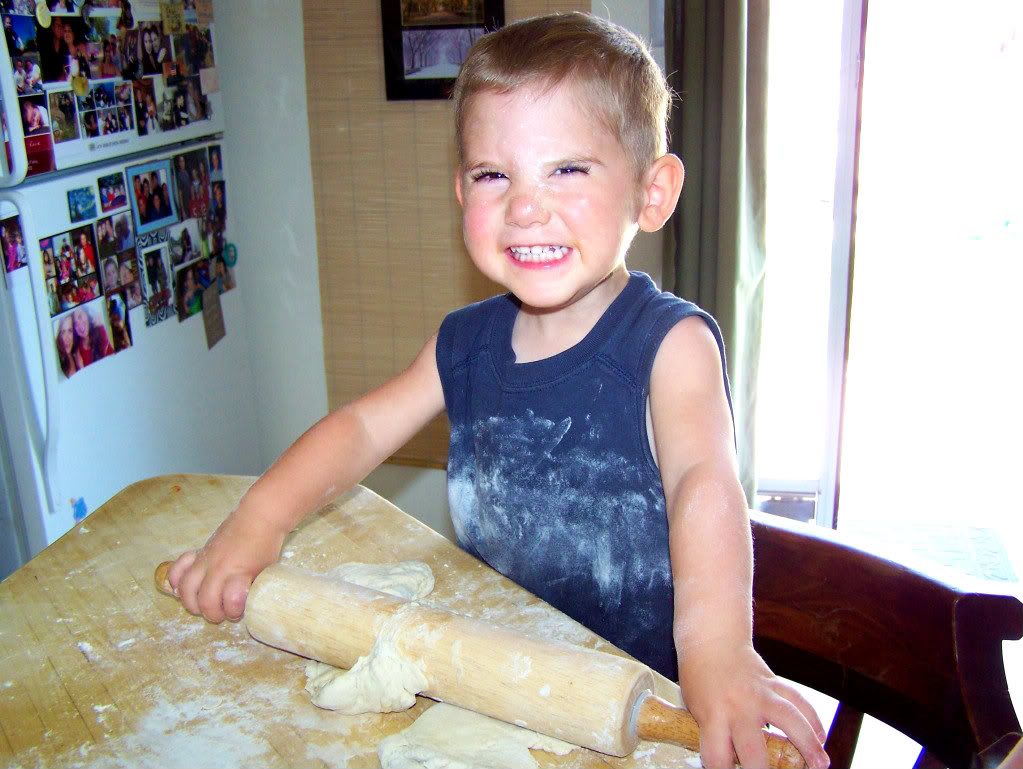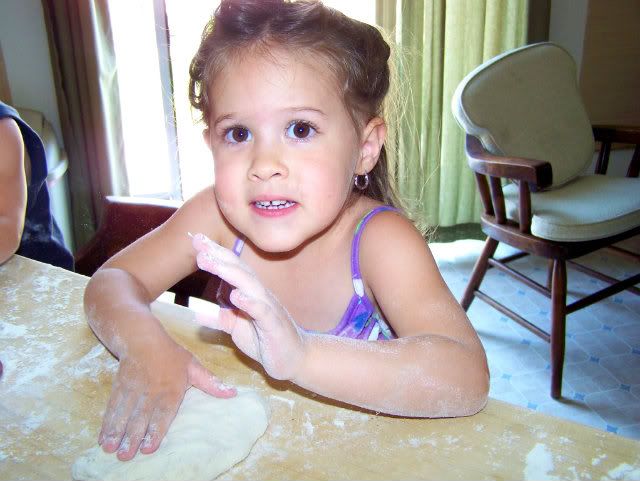 Veggie Pizza
I didn't create any special recipe here.
I used already made wheat dough from Trader Joe's,
mozzarella cheese that was already shredded,
and sliced & diced fresh veggies & basil from the fridge.
The kids rolled out the dough,
We scattered cornmeal on a baking pan,
positioned the dough, spooned on the sauce,
placed a pinch-ful of cheese in our mouths in between
each sprinkle over our masterpiece,
carefully placed the toppings, and
cooked it for 8-10 minutes at 400 degrees.
No frills. Pure simple fun.